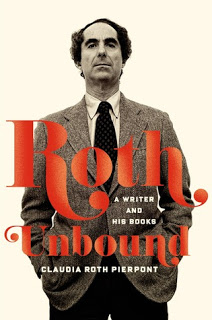 After a period of reading only fantasy books, I've decided it was time to get to something more serious. So I started reading
Roth Unbound
, by
Claudia Roth Pierpoint
. Funny enough, the book is a biography of
Philip Roth
, an influential Jewish-American writer, written by a person named Roth that has no relation to him.
Anyway, the thing is I am fascinated by what people think and feel when doing things, so I love well written auto-biographies. However, this book is written by someone else than the subject of the biography and, worse, it reads like a factual history mingled with commentary on the guy's art. In its defense, it was not supposed to be a biography at all. I got to about 10% of it when I decided I will not continue reading it. And it's too bad, because from the few things I did manage to read, Philip Roth is a very interesting fellow.
Well, the bottom line is that I will rate this book low for reasons of not being able to feel anything about anything while reading other than pure boredom, regretting the interesting facts that I am probably missing.
On the bright side, there is a Philip Roth Unleashed BBC documentary from 2014 that can be found on YouTube split into
part 1
and
part 2
, not to be confused with
Tim Roth Unleashed
, which is the web site of the actor
Tim Roth
. How many
Roth
s are there, for crying out loud?!